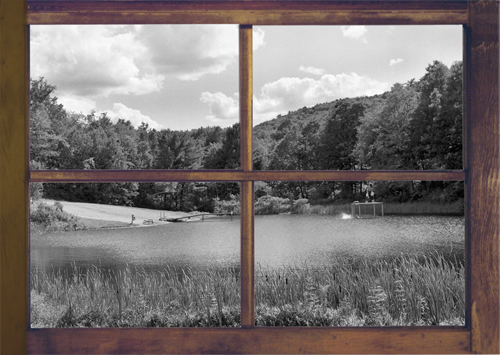 'Conway Town Pond' 20"X24"
I place photographs behind wooden windows which serve as the frames as seen here. I buy new windows and some from salvage yards. They are thoroughly cleaned and clear stained to prevent any debris from depositing on the dry mounted Ph neutral photograph. When hung, these installations depict what you might see looking out a window into your back yard.
Shooting these photos is a bit different from regular picture taking because the pictures must take in a wider area of view, especially in the foreground, as the scene would the scene outside a window.
Framing is especially difficult because the photograph must fit into the particular window dimensions and the essential elements of the picture must not be blocked by the muntins which separate the panes.